Digital Marketing for HVAC Companies
HVAC digital marketing involves actively using the digital space to promote your HVAC business, reach a wider audience, and gradually scale the ranks of relevance. Learning the ropes and getting the hang of digital marketing for Hvac companies would be what distinguishes you and other HVAC companies.
Most leads come from digital sources like business listings and local websites. It's not enough to maintain an online presence; you'll risk missing out on substantial business deals if you're not fully optimizing and making the most of your online presence.
In this article, you'll learn the top 10 Hvac online marketing strategies you can implement to increase your visibility and double your return on investment.
__________Start of an Ad
What makes "Hvac Marketing Xperts" the best digital marketing agency for Hvac businesses?

We Guarantee Minimum 300k In New Customer Revenue – Or You Don't Pay

Contact us to get more customers for your HVAC company. 

___________End of an Ad
Design a Website for Your HVAC Business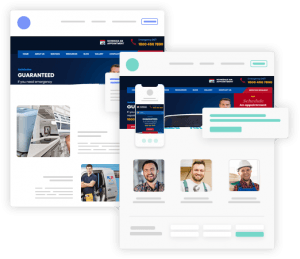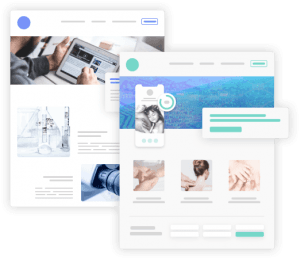 The starting point of the top Hvac digital marketing tips on this list is to have a responsive Hvac website. A website is a must-have if you're going to get more leads and increase your conversion rate. Design a website if you don't have one. Think about your website as a virtual representation that embodies everything your company stands for, including your mission, expertise, and value proposition.
Any effective digital marketing campaign should start with a distinctive web design that reflects your company and is easily accessible to all kinds of leads and prospects, including mobile users—since mobile users generate 65.49% of global website traffic.
If you already have a website, ensure it is up to date. No one will be motivated to work with you if your HVAC website is outdated, complicated, and bland.
In addition to more leads and conversions, having a responsive and effective website will give your HVAC company credibility and authority in your local market.
Leverage Local SEO for HVAC Companies
Leveraging search engine optimization (SEO) is another effective marketing strategy for Hvac contractors that has high return on investment; it's a foolproof way of driving organic traffic to your HVAC company website.
Google processes 99,000 searches every second, and there is a good probability that these searches include people looking for HVAC services.
Hvac SEO optimizes your HVAC website so that you can rank on the first page of Google search for your target keywords. From using relevant keywords and appropriate keyword density to incorporating backlinks and internal links, SEO ensures your website remains visible to prospects seeking your services.
Furthermore, your chances of ranking high on Google significantly increase if you write content around long-tail phrases involving your service and locations (e.g., "HVAC services in Miami").
HVAC PPC or Search Engine Marketing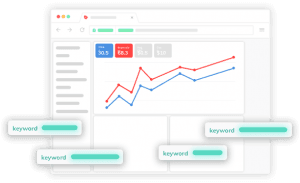 Pay-per-click (PPC) or search engine marketing is another great digital marketing strategy for HVAC companies. Unlike local SEO, PPC may yield results without much effort since you only have to register with search engines to have your website appear for particular keywords.
Whenever a person clicks on your post, the search engine platform hosting your PPC ad will charge you a fee. Because pay-per-click advertising requires you to pay for the right to rank for particular keywords, high-demand keywords will cost more. You can, however, place monthly spending caps on the amount of money you are willing to spend on PPC advertising.
Recommended: Hvac advertising examples
Content Marketing for HVAC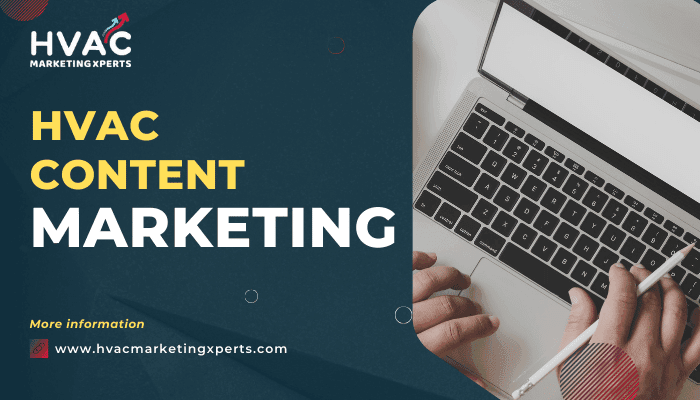 Content marketing for HVAC companies is an effective digital marketing solution for overall digital marketing success. Start by conducting appropriate keyword research to discover what business-related subjects and inquiries your target audience is looking for, then create content around these inquiries.
This is particularly important as it allows you to tailor your content to the demands of your audience and establish your brand as an authoritative and reliable source.
Research shows that 70% of people choose to get relevant information from blog posts over traditional ads. If you've been slacking in creating relevant, engaging, and top-notch content across your digital platforms, this is your cue to start now.
Leverage Video Marketing to Promote Your HVAC Company

Online video consumption has been on the rise, with the average viewer spending 17 hours a week watching digital videos.
Companies that include video content in their digital marketing strategy see an average 34% rise in conversion rates. Leveraging video marketing to promote your HVAC company will help you generate more leads and boost your conversion rate.
Figure out what kinds and formats of video content appeal to the target audience. Your videos should be relevant, helpful, and interesting.
Optimize Your Hvac Company Online Reputation
Optimizing your company's reputation is critical to converting leads. You can do this through online reviews and social media management.
Two benefits of optimizing your online reputation are one, your company appears trustworthy in the eyes of your customers and prospects; two, your company ranks high on Google Maps.
How you respond to negative reviews on your website or social media platforms also impacts your online reputation. For example, leads and prospects will become skeptical if you don't effectively address any unfavorable reviews about your company.
Use Paid Social Media to Reach Potential HVAC customers
Paid social media marketing, such as Facebook ads, is an immediate and cost-effective way to reach audiences who are actively searching for HVAC services on social media platforms.
Great targeting options are available on social media platforms like Facebook and Twitter, enabling you to reach the right audience with your HVAC services.
Paid social media marketing is simple to analyze and keep an eye on, giving you the ability to assess the performance of your Hvac digital marketing campaign and see results in real-time. Identify the demographics you're most keen to market to and tailor your ads to their search behaviors.
Social Media Marketing for Hvac Companies
Another profitable digital marketing strategy you need to incorporate into your HVAC marketing plan is social media marketing. Social media marketing involves promoting your HVAC company across various social media platforms.
Social media marketing is a great way to increase brand awareness and accumulate leads. Apart from launching targeted ads to reach prospective customers, you can offer exclusive deals and share pertinent content that suits your audience.


You don't have to create your social media content from scratch; you can share it from your website, articles, and blog posts you authored. Engaging your audience and motivating them to choose your company and services requires posting relevant information on your social media platforms.
Track and Tweak Your Digital Marketing Performance
Successful digital marketing entails tracking the performance of all your digital marketing campaigns and tweaking them for better results.
Tracking and evaluating your digital marketing efforts will help you underscore what works for your HVAC company and what's not and where to channel resources and efforts more for increased return on investment.
Utilize Automation to Make Your HVAC Digital Marketing Strategies More Effective
Hvac Marketing can be challenging and time-consuming. Integrating automation in your digital marketing can help you save time and increase the effectiveness of your market strategy.
There are tons of digital marketing automation tools out there. Carefully consider the tools that will suit your marketing needs. A campaign automation tool will make sense if you use Facebook ads to generate leads. It will save you time and help you manage your advertising budget more efficiently.
Investing in a lead-nurturing tool could also be wise. Upon obtaining leads from your website or social media platforms, this tool will assist them in completing the customer journey.
Recommended: Hvac advertising ideas that works
Outsource or Hire Hvac Digital Marketing Agency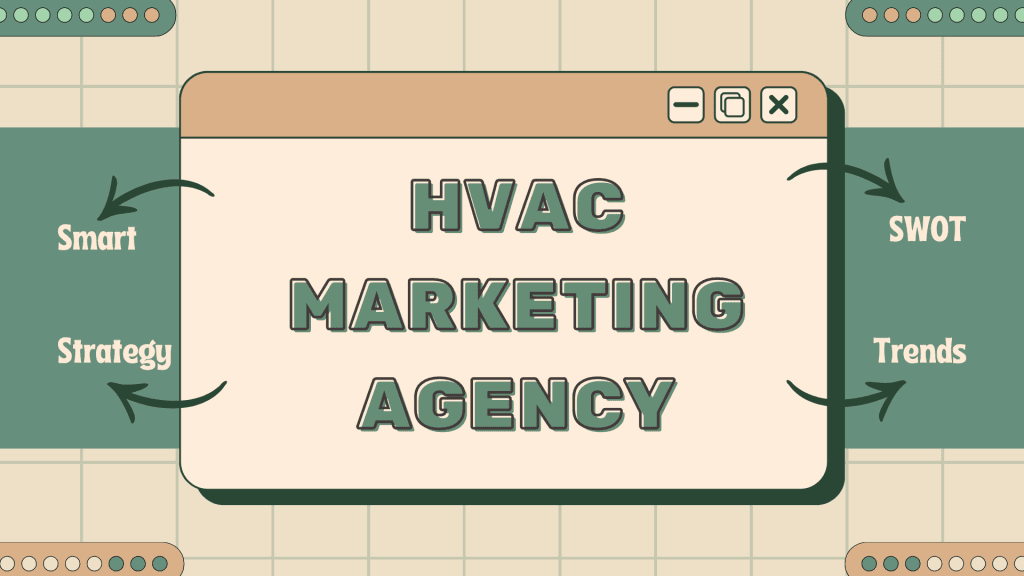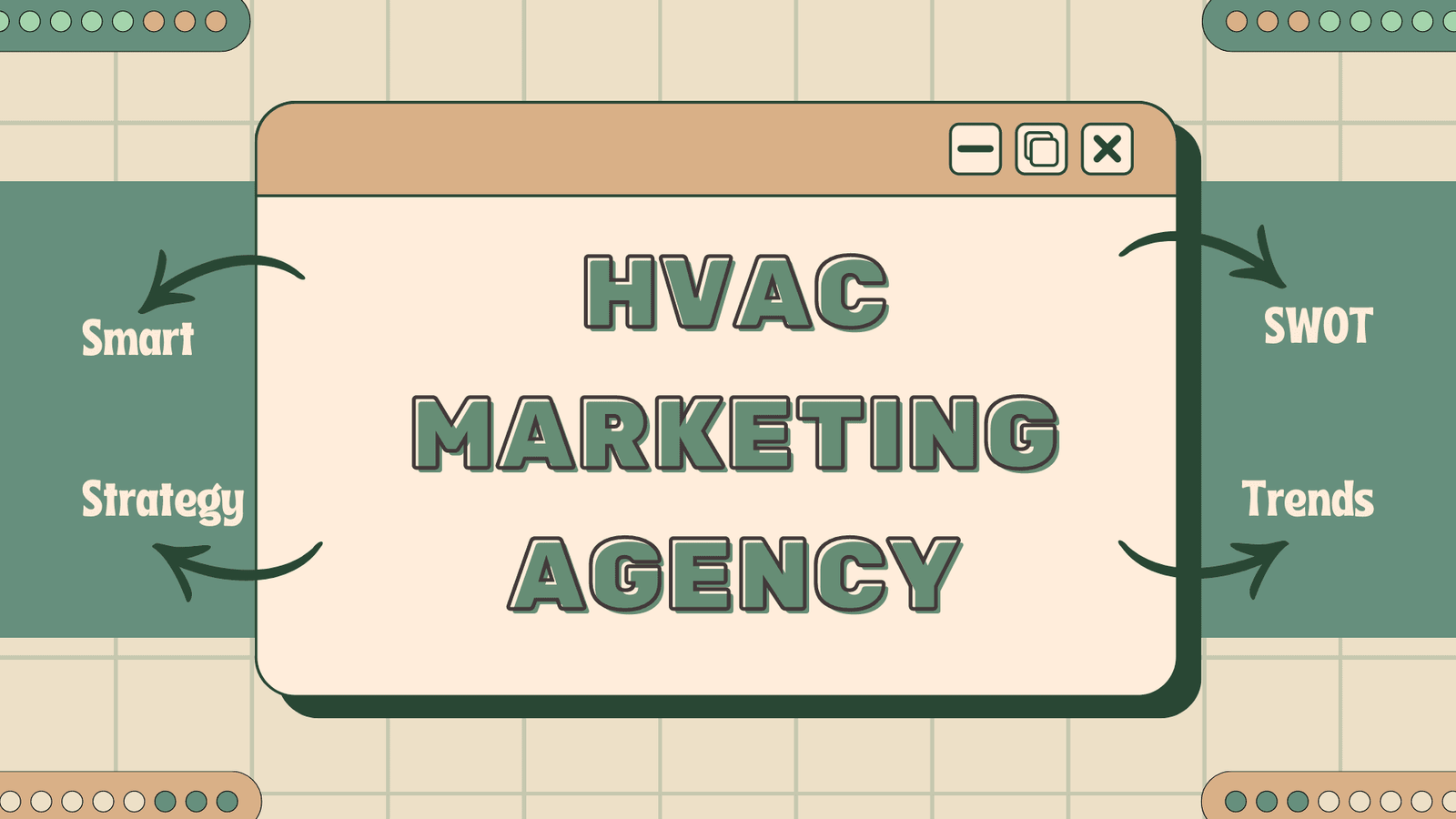 If you have the means, you should consider outsourcing your marketing efforts to a specialized HVAC marketing company. You maximize your chances of success and get the most out of your marketing budget when you work with a knowledgeable and experienced marketing agency.
Agencies specializing in digital marketing can assess many aspects of your HVAC digital marketing and identify the most effective ones. Based on their findings, they will create a thorough digital marketing growth strategy for your business. Also, you will have more time to concentrate on other crucial aspects of your HVAC company.
Summary: Digital Marketing for HVAC Contractors
Running a successful HVAC company hinges on your company's marketing strategies. In the Hvac digital marketing landscape, an effective Hvac digital marketing strategy will generate the high-quality leads you need for your business and significantly increase your conversion rate.
If you're looking to increase website traffic, rank higher on search engines, generate more positive online reviews, and increase conversions, implementing the above listed marketing strategies for Hvac contractors will fetch you your desired results.
Hvac Client Testimonials:
Customers above trust and recommend us because we get them leads clients and increase their revenue through our effective Hvac marketing strategies. 
Want to get the same result?
Get in touch with us for a free digital marketing consultation today for you Hvac company.
How does email marketing contribute to HVAC marketing strategies?
Email marketing allows HVAC companies to directly engage with potential customers. With opt-in email marketing, companies can provide updates on their services, offers, or information about HVAC systems. This form of internet marketing keeps your company at the top of your customers' minds, helping grow your hvac business.
Can investing in content marketing grow your HVAC business?
Yes, investing in content marketing is an effective strategy for growing your HVAC business. It involves creating valuable digital content, such as blog posts, articles, and guides about HVAC systems, that attracts and engages potential customers. This strategy establishes your company as an expert in HVAC services, potentially increasing customer trust and business growth.
How essential is hiring a digital marketing company for HVAC marketing services?
Hiring a digital marketing company is integral for modern HVAC marketing services. Marketing experts can help you develop comprehensive marketing solutions that include email marketing, social media campaigns, content and video marketing, as well as optimizing your HVAC website design. By hiring the "Hvac Marketing Xperts," we can help you reach more potential customers and grow your business.
What role does video marketing play in HVAC marketing strategies?
Investing in video marketing is a powerful strategy in HVAC marketing. Video content can demonstrate the quality and effectiveness of your HVAC services more effectively to potential customers. It can also be shared on various platforms, including social media, enhancing the reach and impact of your HVAC Internet marketing campaign.
How important is it to perform a competitive analysis of the HVAC digital marketing landscape?
Conducting a competitive analysis of the HVAC digital marketing landscape is highly important. With competitive analysis, HVAC companies will understand their market position, identify the marketing strategies of competitors, and discover opportunities for improvement. This valuable insight can help shape unique and effective HVAC marketing strategies for your company.
Can a successful HVAC digital marketing campaign enhance growth for HVAC companies in 2024?
Yes, a well-executed HVAC digital marketing campaign can significantly enhance growth for HVAC companies in 2024. It involves the use of various marketing strategies, such as email marketing, content marketing, video marketing, and social media campaigns.
How does HVAC social media marketing contribute to overall HVAC marketing services?
HVAC social media marketing is a significant part of HVAC marketing. Use of social media allows HVAC companies to reach a wider audience, engage with customers, and promptly respond to queries. Also, sharing valuable content via social media can increase traffic to your HVAC website, aiding in more effective home services marketing.
Why should companies invest in HVAC digital marketing services?
Companies should invest in HVAC digital marketing services to remain competitive in the industry. These services include SEO, content creation, email marketing, and social media campaigns that can increase visibility, drive traffic, and attract more customers to your business. Furthermore, digital marketing allows for precise targeting of potential customers, improving the efficiency of your marketing campaigns.