One of the most powerful tools to utilize in your business, HVAC retargeting ads are used to show ads to potential leads who have interacted with your business in the past, making the much more likely to convert into a paying customer.
Major Benefits Of Retargeting Ads
Have you ever mentioned something in passing, then got an ad on Google or Amazon for it minutes or hours later and then bought the product? You were retargeted after showing interest in a particular product or service. Retargeting ads for your HVAC company work the same way.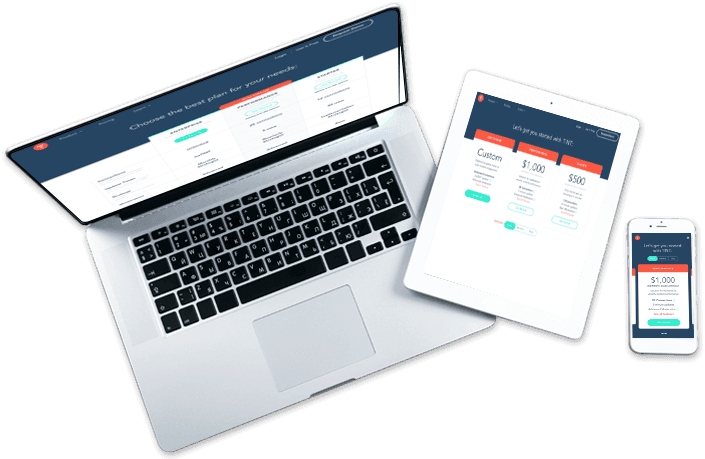 We Offer Everything You Need to Accelerate Your Business
Retargeting Ad Campaign Requirements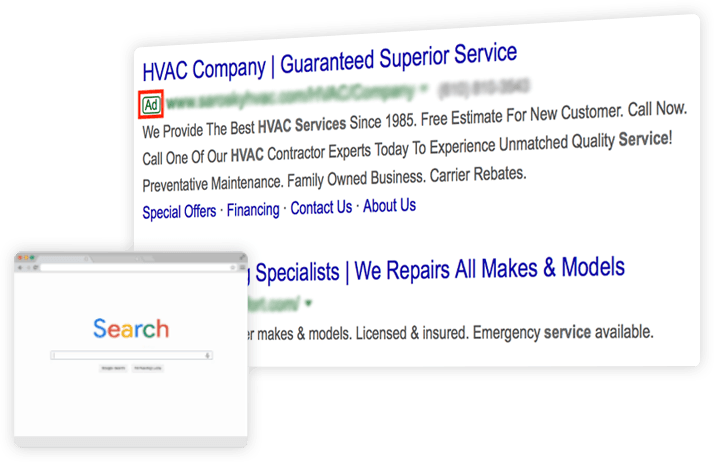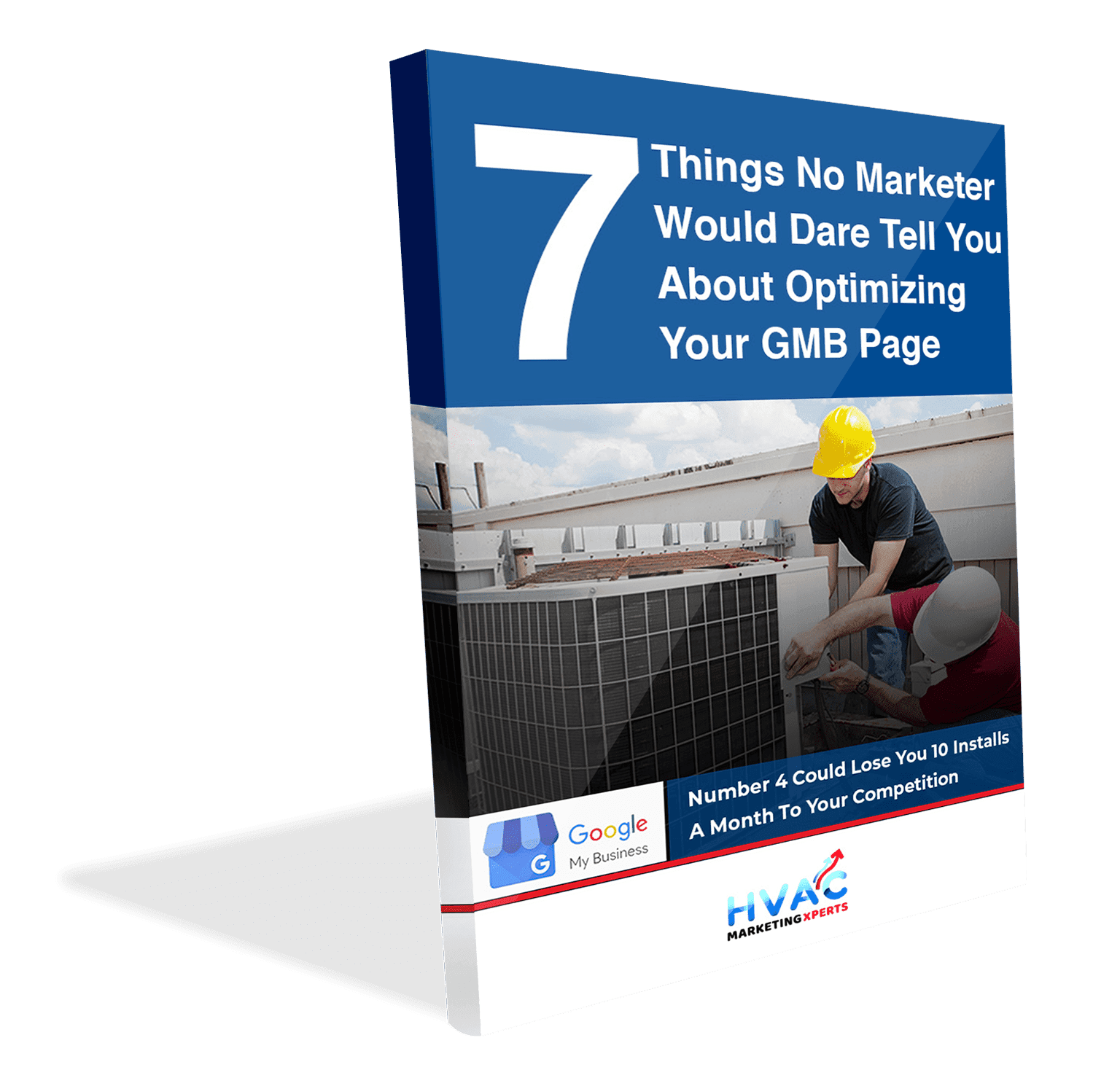 Let's Build Your
Sales Machine
Benefits of Retargeting Ads

Improved Brand Awareness
Retargeting ads decrease the time required for the creation of brand awareness.

Access To The
Insights
Such ads provide you with insights into where the actual conversions are coming from.

Elevated
Sales
When the target audience is hit abundantly with retargeting ads, the chances of sales tend to increase.

Hitting The Target Audience
These ads let you target those who have already shown interest in your services.

Cutting Down The
Cost
Hitting the audience that is already interested in your services cuts down your marketing cost.

Increased
ROI
More conversion rates and more sales provide you with an enhanced return on investment.
HVAC Marketing Xperts has helped dozens of businesses like yours to create comprehensive HVAC marketing systems that has brought some clients a 10x return on investment in month 3!
27 LEADS IN JUST 3 DAYS OF STARTING CAMPAIGN
ADDED $60,000 TO HIS BOTTOM LINE IN MONTH 1
4 NEW CHANGE OUTS IN FIRST MONTH THANFUL I CHOOSE HMX
WITH HMX, THE RISK IS LOW AND REWARDS ARE HIGH
CLOSED 9 NEW HVAC INSTALLATIONS HIS FIRST MONTH IN BUSINESS USING HMX SYSTEM
BOOSTED MY WEB TRAFFIC OVER 250% SINCE LAST YEAR!!
WHEN LEADS TURNS INTO SALES
If you own an HVAC company and you're having trouble staying busy, You probably have an outdated way of getting new clients. You no longer have to rely on a Home advisor or Angie's list!
We have a system in place to get Install Inquiries on autopilot even while you sleep.
Streamline your business by organizing your customer credentials and orders through Customer Management Tool. Automate your lead nurturing process and follow an efficient workflow system.
HMX Customer Management Tool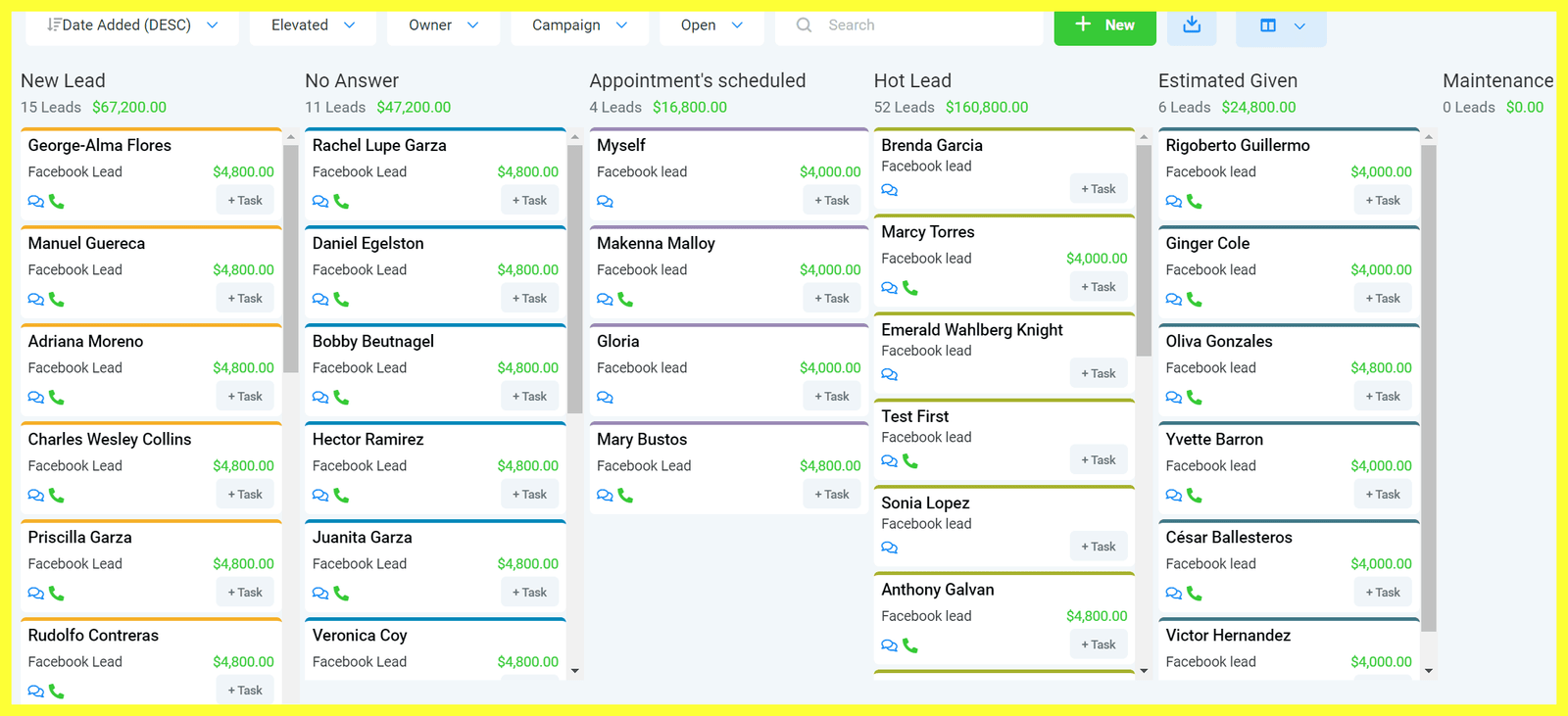 Lead into a paying customer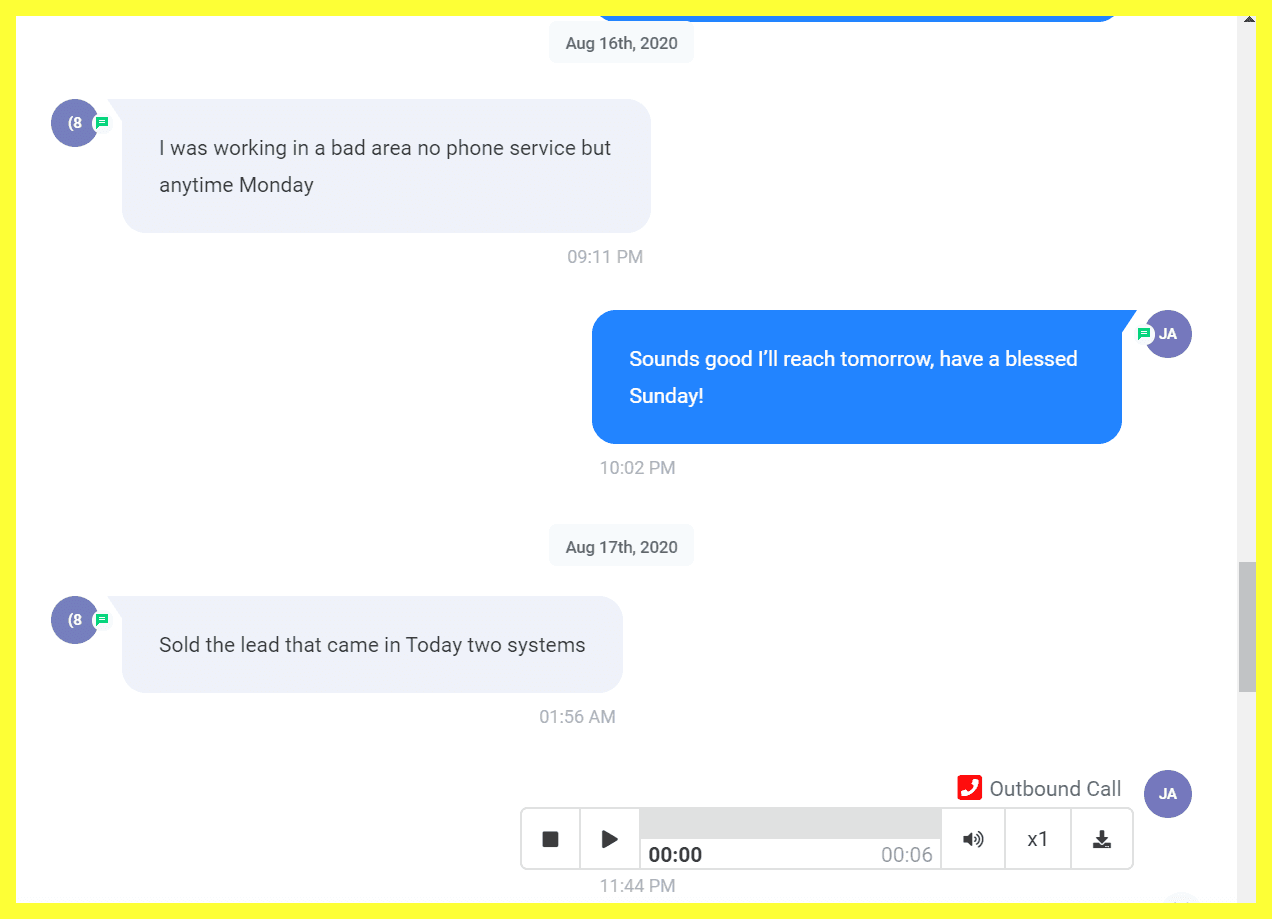 Appointments scheduled on your calendar .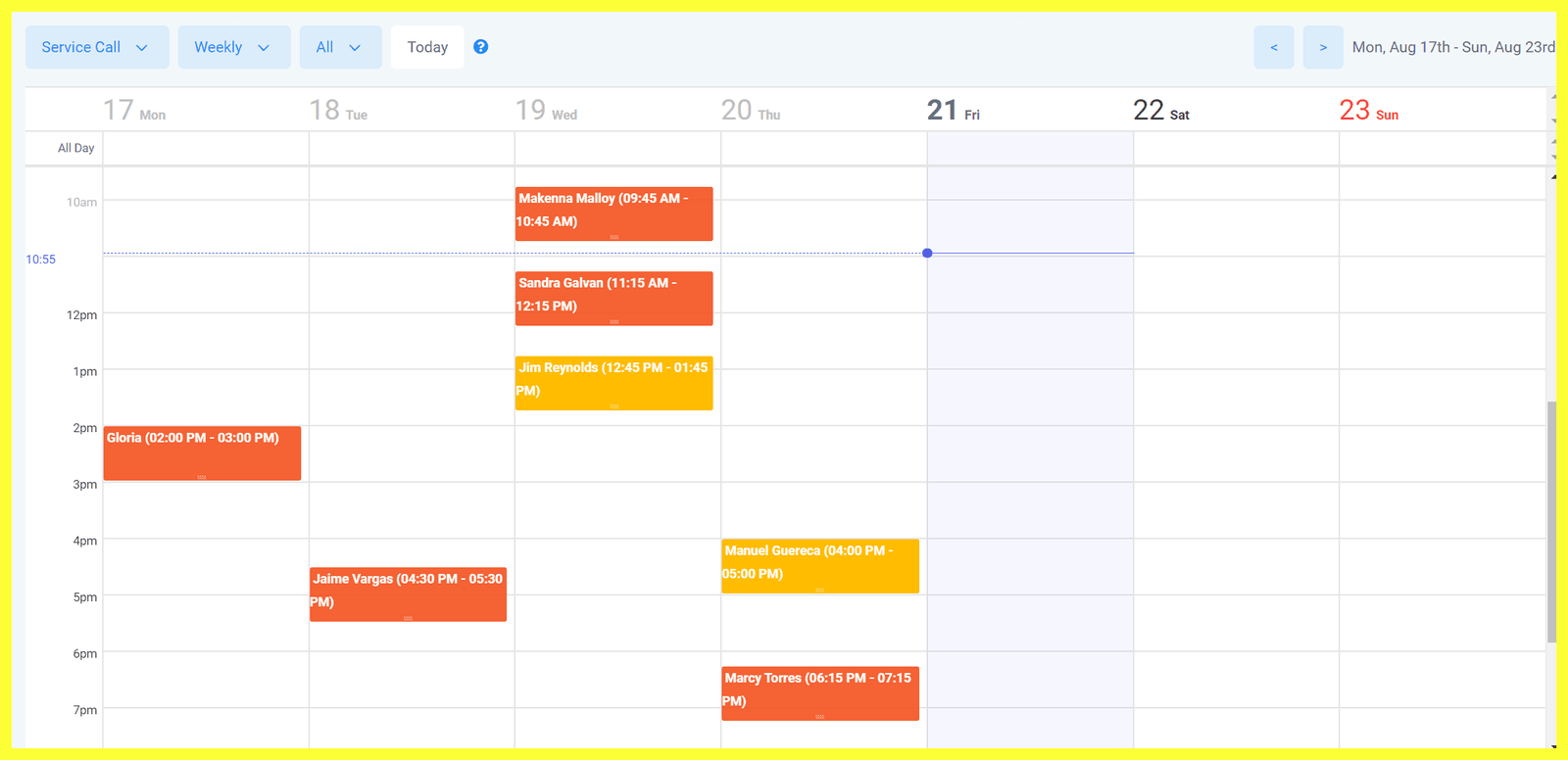 STEP ONE
Choose your service Location

STEP TWO
We target all the homeowners in the service area

STEP THREE
Position your company in front of those homeowners

STEP FOUR
We get the Potentials Leads

STEP FIVE
Turn lead into estimate appointment.

STEP SIX
You show up and close the deal and get paid.
Frequently Asked Questions
Our pricing varies based on what we'll be completing for your business. However, our HMX Boost Program currently starts at $1,297/mo
Is there a requirement on the current size of my company for your services?
This is a great question, as a rule of thumb, we've found the companies with the highest degree of success with our services are generating a minimum of $350,000/yr in revenue. However, this is not a requirement. 
Do you offer any guarantees?
Great question, we do offer multiple guarantees based on which services we're providing for you, this includes positive keyword ranking guarantees for SEO, timeline guarantees website design, and PPC. 
Will I be locked into a long term service contract?
We get this question a LOT. We don't lock you into a long term contract for any of our services. However, we do offer massive discounts on our services if you'd like to opt-in to a longer term agreement (minimum 3 months). 
What other services do you provide?
Great question, yes, our main services include:
HMX Program**
SEO (Organic & Maps)
Website Design
Google Ads (PPC, LSA, GDN)
Reputation Management 
Lead-Nurturing & Database Reactivation
Retargeting (FB, Google, YT)
Social Media Management
**Our "HMX Accelerator Program" include each of our core services bundled into one incredible offer at a price your jaw will drop at. Check it out here (link)
Can you tell me a bit more about the team(s) doing the work on my accounts?
This is an awesome question, as of now, we have 25 dedicated in-house team members. 
The primary focus of our team is centered around SEO, content/web development, graphics, and paid ad campaigns. 
Another aspect of our team is we have a dedicated portion of them 100% dedicated to HVAC campaigns for our clients, so you can rest assured that your business branding, growth, and marketing is in the hands of experts. 
What should my budget be for marketing? Is that something you can help with?
Great question, yes. Your marketing budget should be allocated according to your growth-goals. 
For the sake of simplicity, lets say that you were currently doing 500k/year and wanted grow aggressively to double that in 2021 to 1M/year. 
What we recommend is allocating at least 12-15% of your total revenue on marketing, then 70% of the total marketing budget allocated to digital marketing. 
The math would go as follows:
Yearly marketing budget: $500,000 * 12% = 60,000/yr
Monthly budget: $60,000/12 months = $5,000/mo 
Utilizing a $5,000 ad budget, we've been able to generate some of our HVAC clients an additional $50-100k/mo in revenue, a 10x ROI!
Click the link below to get our HMX budget planning guide. 
Retargeting Ads Questions
HVAC/Plumbing Companies doing over 30k per month in revenue
What type of budget should we allocate for retargeting ads?
Great question, we recommend allocating 10% of your total digital marketing budget towards retargeting ads
What type of ads work best for retargeting potential clients?
Great question, this is one we get a lot. 
It's important to recognize that retargeting ads should differ from traditional direct response ads. With retargeting the prospect likely already knows you exist but didn't choose to buy from you for one reason or another. 
A strategy that has worked well for our clients has been using customer video testimonials. If you have any customer videos you'd like to use for retargeting, reach out to us to have a fully-branded video out created for retargeting your HVAC company. 
How much data is necessary to begin retargeting?
Great question, typically a Facebook Pixel with anywhere from 200+ page views on it is enough to begin a retargeting campaign, this amount of data can be achieved within a month of beginning an average PPC campaign.