Turn Your HVAC Website Into A Full-Time Salesperson
Get a website that not only stands out from your competitors, but actually converts your prospects into leads and sales. After serving the HVAC industry for years and building hundreds of HVAC websites we have an effective process for your HVAC company's website.
Take A Look At Some Of Our HVAC Websites
Here you can click on each of the sites to view how it would look for your business in real-time, if you take our website development and 
HVAC SEO Services
!
Did you know that a strong website for a home services company has a conversion rate of 10-20%?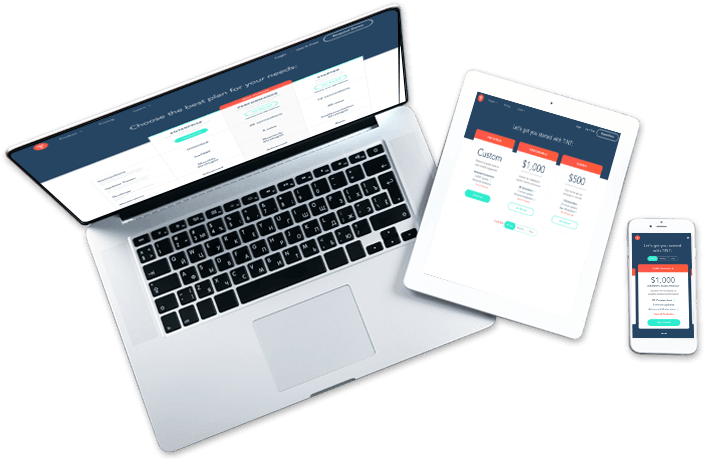 We Offer Everything You Need to Accelerate Your Business
Check out our core programs. We offer 3 times more than our competitors!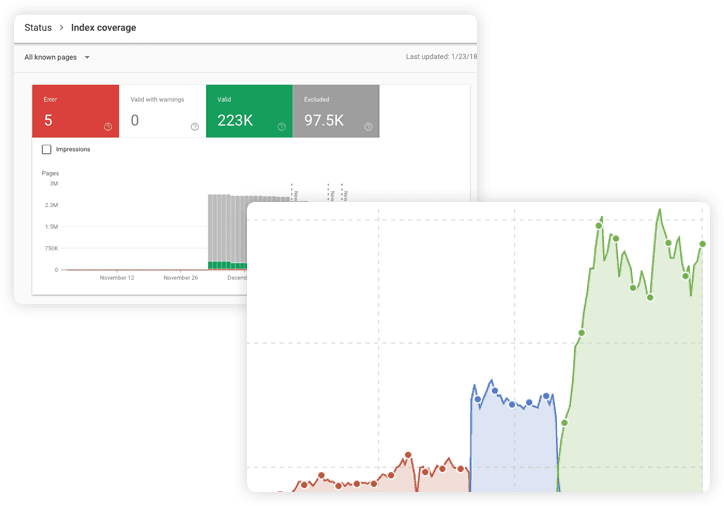 Content Is King On Your Site
Mind-Blowing Stats About Content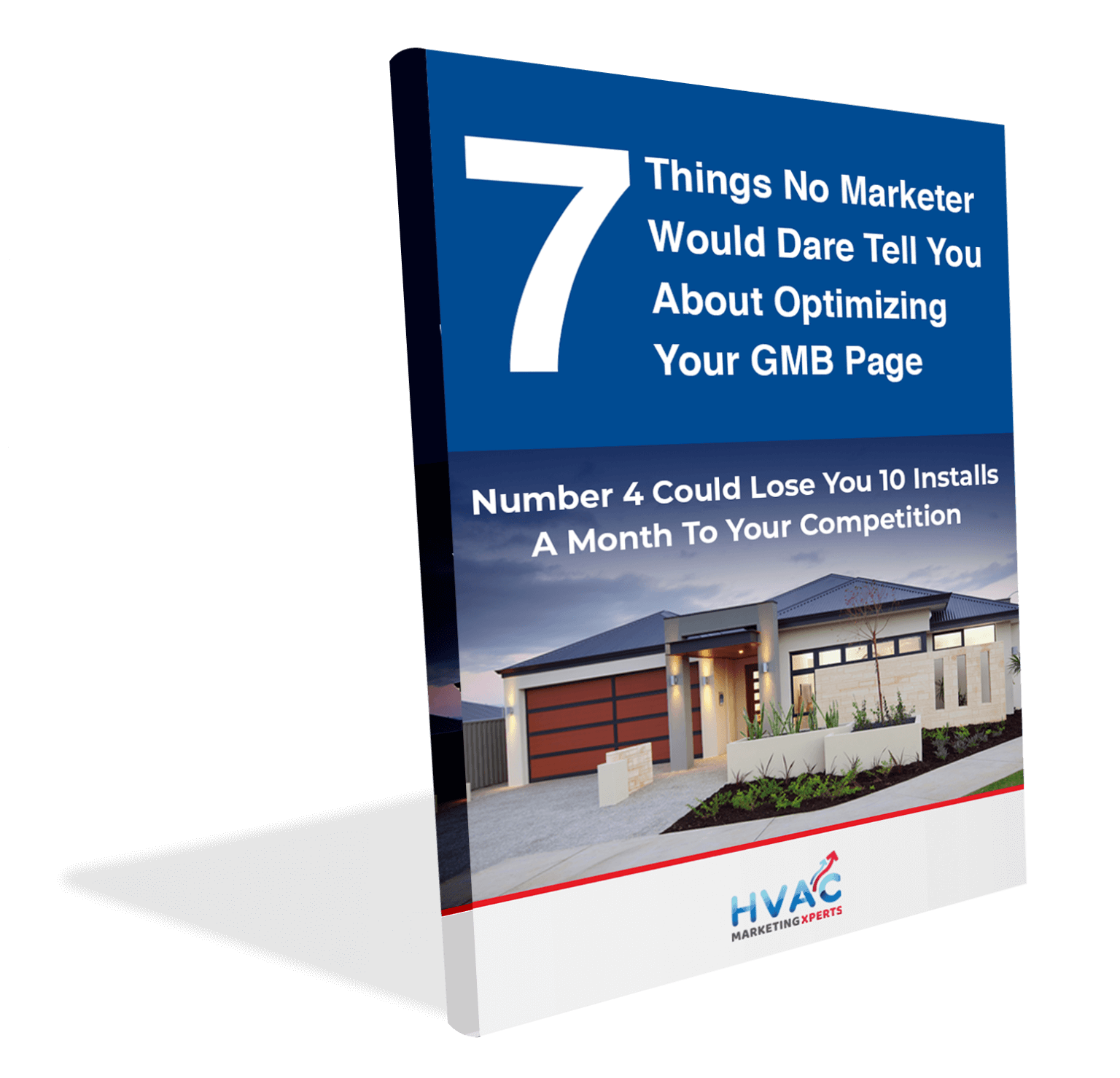 Let's Build Your
Sales Machine
Concerned About the Cost Incurred In the Process?
We at HVAC Marketing Xperts only charge competitive fees for our
website designing services.
We look forward to working with you to take your online marketing efforts to the next level
The Fundamentals of a Website
Mobile optimized Website Design
Your HVAC website must be thoroughly optimized to be viewed on every device type.

Customized
Branding
Website intended to generate qualified leads must be customized as per the company branding.

Local SEO
Optimization
Local SEO helps you with a prominent online presence in the vicinity you are providing your HVAC services.

Highly converting and Optimized Content
Highly converting website content enhances your selling activities.

Optimized Lead Generation Forms
Customized website lead forms connect you with your potential leads at a faster pace.

Lesser Load
Time
The load time of your HVAC website must be less to decrease its bounce rate.
Frequently Asked Questions
Our pricing varies based on what we'll be completing for your business. However, our entry-level DFY HMX Boost Program currently starts at $1,297/mo
Is there a requirement on the current size of my company for your services?
This is a great question, as a rule of thumb, we've found the companies with the highest degree of success with our services are generating a minimum of $350,000/yr in revenue. However, this is not a requirement. 
Do you offer any guarantees?
Great question, we do offer multiple guarantees based on which services we're providing for you, this includes positive keyword ranking guarantees for SEO, timeline guarantees website design, and PPC. 
Will I be locked into a long term service contract?
We get this question a LOT. We don't lock you into a long term contract for any of our services. However, we do offer massive discounts on our services if you'd like to opt-in to a longer term agreement (minimum 3 months). 
What other services do you provide?
Great question, yes, our main services include:
HMX Program**
SEO (Organic & Maps)
Website Design
Google Ads (PPC, LSA, GDN)
Reputation Management 
Lead-Nurturing & Database Reactivation
Retargeting (FB, Google, YT)
Social Media Management
**Our "HMX Accelerator Program" include each of our core services bundled into one incredible offer at a price your jaw will drop at. Check it out here (link)
Can you tell me a bit more about the team(s) doing the work on my accounts?
This is an awesome question, as of now, we have 25 dedicated in-house team members. 
The primary focus of our team is centered around SEO, content/web development, graphics, and paid ad campaigns. 
Another aspect of our team is we have a dedicated portion of them 100% dedicated to HVAC campaigns for our clients, so you can rest assured that your business branding, growth, and marketing is in the hands of experts. 
What should my budget be for marketing? Is that something you can help with?
Great question, yes. Your marketing budget should be allocated according to your growth-goals. 
For the sake of simplicity, lets say that you were currently doing 500k/year and wanted grow aggressively to double that in 2021 to 1M/year. 
What we recommend is allocating at least 12-15% of your total revenue on marketing, then 70% of the total marketing budget allocated to digital marketing. 
The math would go as follows:
Yearly marketing budget: $500,000 * 12% = 60,000/yr
Monthly budget: $60,000/12 months = $5,000/mo 
Utilizing a $5,000 ad budget, we've been able to generate some of our HVAC clients an additional $50-100k/mo in revenue, a 10x ROI!
Click the link below to get our HMX budget planning guide. 
Content Marketing Questions
When you build a website for me, what exactly will I be getting?
Great question, to get into the specifics of what we're doing with our website buildouts, I've compiled a list of deliverables below:
Custom website build based on our tested, proven, high-converting templates
Pages for: Home, About Us, 10 Primary Services (addtl. services can be added), 10 Primary city/local service areas
On-page optimization for those targeted keywords
At least 1,500 words of content for home page and 500-1000 for ancillary pages
Call/Form tracking + analytics for website
Monthly SEO content writing for website (syndicated across all business assets such as: GMB, FB, etc)
For any additional questions feel free to contact us here. 
Another company told me websites are useless, why is having a website important?
This is a commonly disputed topic, we've heard this quite a bit. 
A website is extremely important for 3 primary reasons:
While it is true for a Facebook ads company to say this because it isn't necessary to have a website for Facebook Ads, the simple fact is that a website is the "home base" for your HVAC company, a simple stat supporting this is: "57% of consumers said they wouldn't recommend a business with a poorly designed mobile website" (source). Your clients are much more inclined to reach out to your business if you look credible, and legitimate
Once ranking for multiple keywords in Google, your website becomes a major source of the highest quality consistent leads you'll get besides referrals
A highly-converting website that drives organic traffic and leads will increase the value of your business down the line should you choose to sell it 
Will you be writing the content for my site?
Great question, yes our team will be writing the content for your site. If you'd like to add your own words to the site, that is also perfectly fine. 
What content management system are your sites built in?
The content management system our team is trained extensively in is WordPress. 
Do I need to purchase separate hosting for a new website?
Great question, if you currently have your website hosted with a hosting provider, all we'd need is login access to that provider in order to upload the site there. 
If we're building your site from scratch and you'd like us to take care of hosting the site, we can manage/secure/host the website for an additional $50/mo.