Packages For HVAC Contractors
Check out our packages. We offer 3 times more than our competitors.
The Most Reasonable Packages for HVAC Contractors
We don't offer singular services at HVAC Marketing Xperts. Instead we have 3 core programs that include what you can see below. 
Growth Program

Database Reactivation Campaigns

Automated Follow-Up For Leads

Review Generation Campaign
Accelerator Program


Database Reactivation Campaigns

Search Engine Optimization

Automated Follow-Up For Leads

Review Generation Campaign
Explosion Program


Database Reactivation Campaigns

Search Engine Optimization

30+ Page Website Redesign (Included with 6 month commitment)

Multi-Channel Retargeting Ads

Automated Follow-Up For Leads

Review Generation Campaign

Dedicated Account Manager
Powerful Digital Growth for Your Heating & Air Conditioning Company


Website
Development
For generating qualified business leads, it is important to have a highly converting site. One thing that differentiates us is that we include a NEW WEBSITE with a commitment of a marketing plan with HMX. This ensures you're getting a site that's optimized for search engines & looks great, and you don't need to pay extra for it.


Retargeting Ads
One of the most profitable ways to get in highly qualified, cheap leads for your HVAC company is running ads specifically targeted towards people who have visited your website or a landing page. These customers already know you, and are typically 50%+ cheaper than leads coming in from a cold HVAC marketing campaign.


Website
Design
For a website to be ranked well on Google, it needs to have a good design. A good design helps in reducing the bounce rate of your website and provides a better user experience which Google tracks. If you're frustrated with the lackluster design of your current website, give us a call or reach out!


Content Marketing
Google only picks up those sites for answering certain queries that have the most relevant content. At HVAC Marketing Xperts, we have a team of highly professional content writers who can help you with quality content backed by the most searched local keywords in your area.


Google PPC Ads
When it comes to choosing a Google ads provider for your company, it should be a peace of mind to know that we're a Google Ads Partner in advertising! You're in great hands if you'd like an endless stream of inbound phone calls for your HVAC company!


Search Engine Optimization
Ranking on Google is one of the most valuable investments you can make in your HVAC company. Doing so not only ensures that you're top of mind with any organic traffic, but you also gain immense credibility throughout your community & digitally.
Why do HVAC Contractors Need Content Marketing?
Content marketing is one of the strongest forms of marketing that has transformed businesses who leverage it properly, below are some of the primary benefits of creating engaging content for your HVAC company. 
We look forward to working with you to take your online marketing efforts to the next level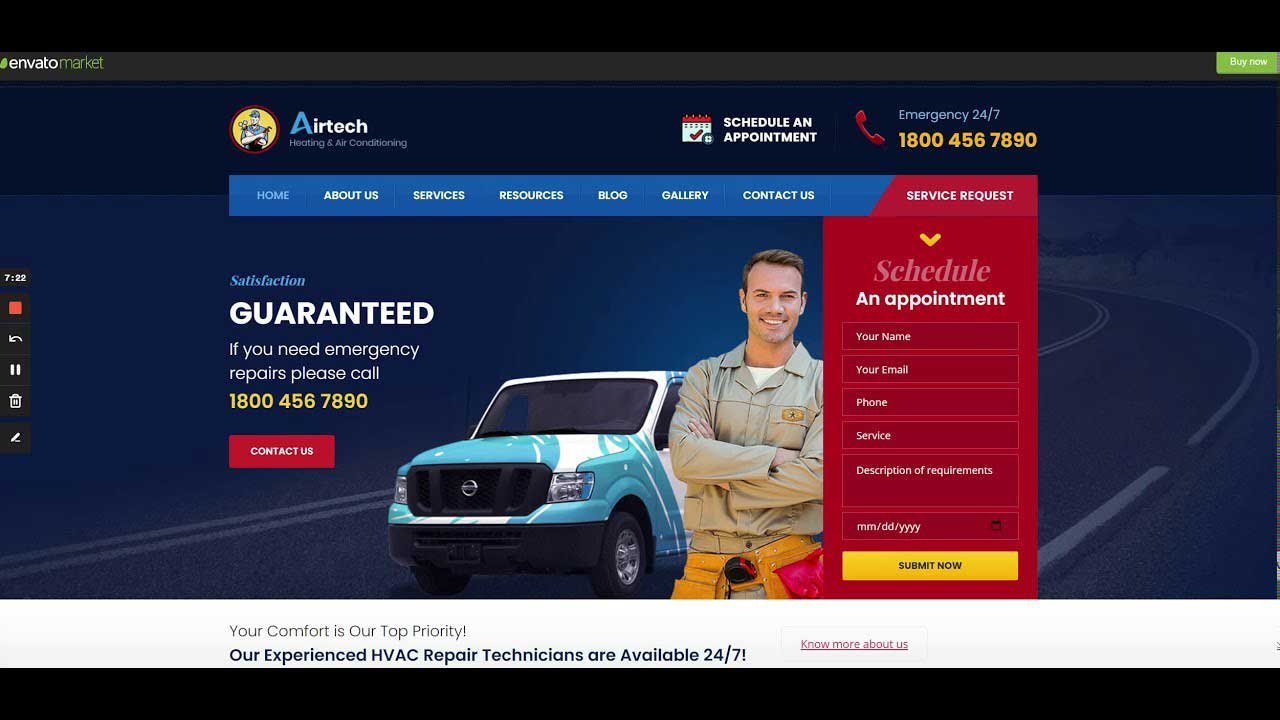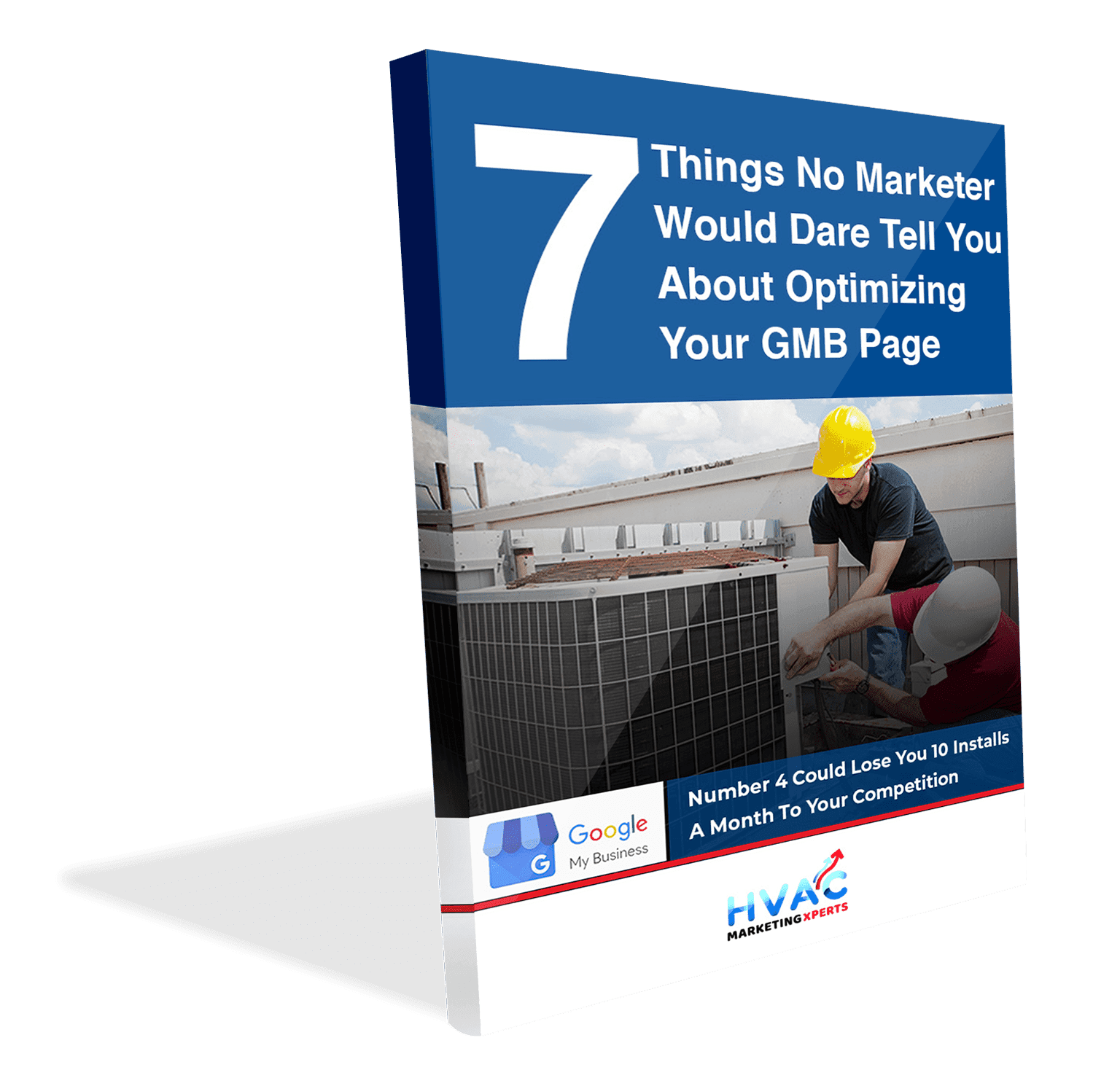 Let's Build Your
Sales Machine
For better results and deriving business, one must pay great attention to get the content optimized as per the latest SEO standards.
Frequently Asked Questions
Our pricing varies based on what we'll be completing for your business. However, our HMX Boost Program currently starts at $1,297/mo
Is there a requirement on the current size of my company for your services?
This is a great question, as a rule of thumb, we've found the companies with the highest degree of success with our services are generating a minimum of $350,000/yr in revenue. However, this is not a requirement. 
Do you offer any guarantees?
Great question, we do offer multiple guarantees based on which services we're providing for you, this includes positive keyword ranking guarantees for SEO, timeline guarantees website design, and PPC. 
Will I be locked into a long term service contract?
We get this question a LOT. We don't lock you into a long term contract for any of our services. However, we do offer massive discounts on our services if you'd like to opt-in to a longer term agreement (minimum 3 months). 
What other services do you provide?
Great question, yes, our main services include:
HMX Program**
SEO (Organic & Maps)
Website Design
Google Ads (PPC, LSA, GDN)
Reputation Management 
Lead-Nurturing & Database Reactivation
Retargeting (FB, Google, YT)
Social Media Management
**Our "HMX Accelerator Program" include each of our core services bundled into one incredible offer at a price your jaw will drop at. Check it out here (link)
Can you tell me a bit more about the team(s) doing the work on my accounts?
This is an awesome question, as of now, we have 25 dedicated in-house team members. 
The primary focus of our team is centered around SEO, content/web development, graphics, and paid ad campaigns. 
Another aspect of our team is we have a dedicated portion of them 100% dedicated to HVAC campaigns for our clients, so you can rest assured that your business branding, growth, and marketing is in the hands of experts. 
What should my budget be for marketing? Is that something you can help with?
Great question, yes. Your marketing budget should be allocated according to your growth-goals. 
For the sake of simplicity, lets say that you were currently doing 500k/year and wanted grow aggressively to double that in 2021 to 1M/year. 
What we recommend is allocating at least 12-15% of your total revenue on marketing, then 70% of the total marketing budget allocated to digital marketing. 
The math would go as follows:
Yearly marketing budget: $500,000 * 12% = 60,000/yr
Monthly budget: $60,000/12 months = $5,000/mo 
Utilizing a $5,000 ad budget, we've been able to generate some of our HVAC clients an additional $50-100k/mo in revenue, a 10x ROI!
Click the link below to get our HMX budget planning guide. 
Content Marketing Questions
HVAC/Plumbing Companies doing over 30k per month in revenue
What is content marketing?
content marketing can be narrowed down to a few main points:
Earning trust with potential clients through teaching
Giving your potential clients great information to solve their problems
Listening to your clients' questions and providing honest, transparent answers to those questions
Similarly to what we're doing with HVAC Marketing Xperts, giving your customers honest, insightful information that helps them (without immediately trying to sell them) helps build an extraordinary amount of trust and also increases your brand image. 
We recommend our clients take time to write content alongside our efforts because the more your own customers view you as the authority in your market, the more you'll dominate. 
What is the ROI on content marketing?
Great question, while there isn't a clear answer on this, there are numerous statistics, case studies and books dedicated to this topic, I will reference some of them in my points below.
In order to break down the ROI of your content marketing efforts, its important to have two things in place: detailed tracking & analytics, and the realistic timelines involved.
The book "They Ask, You Answer" breaks down the phases of content marketing like so:


Months 1-3: Publish content addressing the top questions your sales team is receiving. This should be implemented in the sales process (asking customer to review specific questions) once its written
 Months 2-3: Get indexed by search engines. Even if you have a relatively new website, by building consistent content that people are looking at will cause your rankings to increase on Google for those specific topics. The content must be: consistent, and valuable
Months 3-6: Leads start coming in. Once your content & website is being indexed on search engines, customers will inevitably (as long as you have a conversion focused website) begin to fill out forms and call you as leads.
Months 4-18: The snowball is rolling down the hill. Once you've been consistently creating weekly, or bi-weekly content that customers have been engaging with, search engines have noticed, and have provided value to the market. You will be drowning in leads and sales that have come in organically. This brings us to the ROI section. 
In order to accurately gauge the ROI from content marketing, tracking should be put in place before beginning the campaign. This way you can tell how many accumulated leads came in post-content writing compared to before. 
Is content marketing just used for SEO?
Great question, while content marketing is a huge part of SEO, it can also be used in every other facet of marketing. Things like landing pages, funnels, independent social media posts, etc all rely on utilizing valuable content for your customers. 
Do you have a content writing team? If so, do you recommend we outsource 100% of our content to you?
Great question, yes and no.
While we have a great in-house content team that will handle many aspects of your content, the development of the best content will always come from you. 
Why is that? Because you know your business and individual markets better than we do. Based on that, I highly recommend that you integrate content creation into your daily activities, there are many simple ways to do this. For guidance on this, take a look at our blog post on how to smoothly integrate content creation into your business (link).